Wherever, Whenever
Defence and Commercial Marine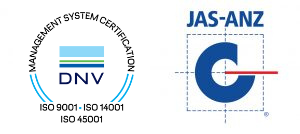 Specialist Defence Marine repairer with offices in Sydney, New South Wales and Henderson, Western Australia. Providing cost-effective, high-quality solutions to get Ships to sea.
Capable
ISO accredited, delivery-focused, training a new generation of tradespeople.
Operating from two workshop facilities based in Sydney, NSW and Henderson, WA.
Our facilities have been established to service our Marine and Manufacturing Clients and provide objective evidence of quality work.
Both Sydney and Henderson are DNV GL Welding Workshop approved.
Machining and milling of steel with our in-house lathes and milling machines.
Coded welding of carbon steel, copper nickel (CuNi), aluminium and stainless steel to DNV GL and Lloyd's Register Approval.
Design, manufacture and install of custom thermal heat shields and insulation blankets.
Manufacture of components for upgrade, repair and shipbuilding works.
Design, testing, implementation and remediation of large equipment removal routes for Marine Vessels.
Responsible
We pride ourselves in employing responsibly and helping to train the next generation of tradespeople. We are committed to meet our current manufacturing requirements without compromising the needs of future generations.  We combine economic, environmental, and social factors in our operation and business decisions.
Allship actively and consciously sources and procures products and services for our operations in an ethical, sustainable, and socially conscious way. This includes equitable procurement and supply chain strategies which improves the participation of historically disadvantaged groups.
These decisions are aligned to ISO 9001, 14001 and 45001 principles.